A rich and enjoyable school experience
First Steps School, established in 1993, is an English language based preschool and Wednesday English programme located in the 15th arrondissement of Paris. We seek to build a child's confidence while providing an environment where children are stimulated intellectually, socially, physically and artistically. Our values include treating children with friendliness and respect, and helping children take their first steps toward autonomy and independence.
About Us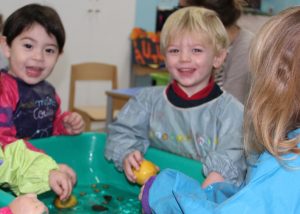 We have been operating in the same location, meeting the needs of children for 28 years. We accept children ages 2 to 6 for our pre-school and "maternelle" programme, and children ages 4 to 10 for our Wednesday English Club.
Our play-based curriculum for 2 to 6 year olds ensures students are well-supported for entry to the school system, and our curriculum for 4 to 10 year olds focuses on building and enhancing English reading and writing skills.
Wednesday English Club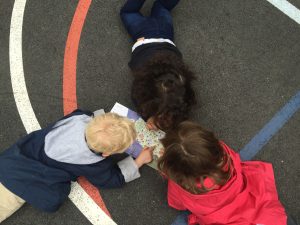 First Steps offers two separate English programmes on Wednesdays to support children in their language development beyond preschool. The programmes focus on age-appropriate language acquisition and on developing and enhancing reading and writing skills.
Our Wednesday English Programmes are led by experienced teachers and intended to provide children with native-level English instruction from ages 4 to 10 years old.
Why Choose First Steps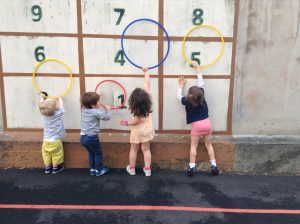 First Steps welcomes children of all languages, backgrounds and abilities; we believe strongly in nurturing each child as an individual. We are a supportive and positive environment that follows the French national education standards, but in English. Our location includes a private courtyard for outdoor exercise and play (weather permitting), which our students enjoy two times a day. First Steps accepts students from 2 years old. Your child need not be toilet-trained to join our school.
FirstSteps
Halloween Camp! After the huge success of our Summer Camp, we are having another camp in the October holidays from the 23rd
FirstSteps
First Steps is having an open house on Saturday April 15th 2023 from 10.00am until 11.30am. During this time we will be
FirstSteps
We have a new website! We are pleased to launch our new website design and hope you enjoy it. Phase 1 of the

Address: 7bis rue Emile Duclaux 75015 Paris
Telephone: 01.42.19.02.14
Email: paris.firststeps@gmail.com
Wednesday club email: firststeps.englishclub@gmail.com