First Steps School is the successor to The English Playgroup, founded in 1993 by the experienced early childhood educators Eda Pallier and Birthe Stein. The school originally welcomed children of all nationalities from three to six years of age. The objectives were, and remain, to ensure that the first school experience be a positive one and to provide a warm, friendly environment where children learn though play and where they are free to explore and to develop at their own pace. Together, they learn to respect one another, to share and to handle their emotions in an appropriate fashion.
In 2003, due to popular demand, our doors were opened to two-year-olds. At that time, there were very few English-language pre-schools that welcomed children of this age.
The full-day class was created in 2009 and has become a solution for many working parents who need and desire a child-care facility which is both educational and fun.
More recently, the Wednesday English programme was initiated in September 2016. The programme has already been a wonderful success, allowing  children between the ages of four and eight years old to develop and enhance their English-language oral, reading and writing skills. For this programme we welcome both former students and new students to our school.
Our large, cheerful classroom consists of a home corner, reading area, construction toys, table activities and craft section. This opens onto a spacious, enclosed and private outdoor playground where the children have access to tricycles, cars, hoops, balls, and other outdoor equipment.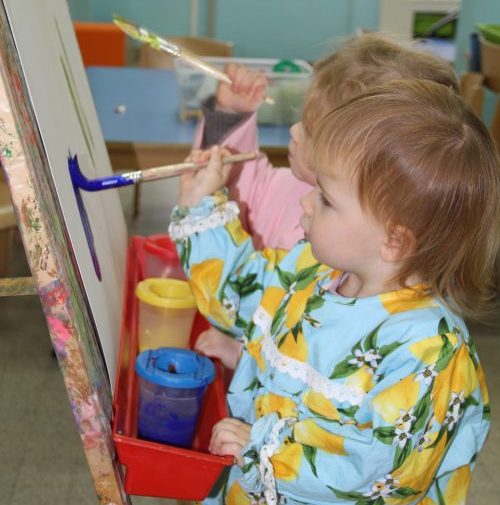 What sets First Steps apart?
✓ Our location includes a private courtyard for outdoor exercise and play (weather permitting), which our students enjoy two times a day!
✓ First Steps accepts students from 2 years old, and your child need not be toilet-trained to join our school.
✓ We welcome children of all languages, backgrounds and abilities. We believe strongly in nurturing each child as an individual.
✓ We are a supportive and positive environment that follows the French national education standards, but in 100% English.
We at First Steps have maintained the same objectives since our founding in 1993. These are as follows: 
To create a place where children are treated with friendliness and respect and where they in turn acquire respect for others feelings and belongings.
To help build a child's self-confidence.
To provide an environment where children are stimulated intellectually, socially, physically and artistically.
To help children take their FIRST STEPS towards autonomy and independence.

To make a child's first school experience a rich and enjoyable one.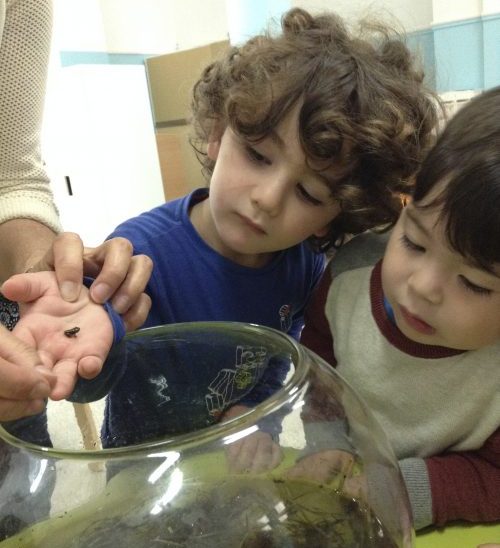 Children learning about the lifecycle of an amphibian.